Since the coronavirus pandemic, many of us have switched from paying by cash to paying almost exclusively by card or digital wallet.
My guest on the latest New Money Review podcast is someone who argues that, contrary to the mainstream narrative, the boom in digital payments hasn't benefited either businesses or consumers.
Management consultant Bob Lyddon says that UK payments have become the domain of a technocratic elite, which is working in tandem with big tech firms and the major payment card brands.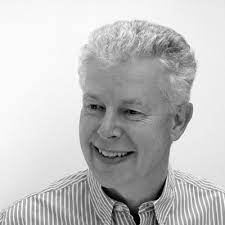 Bob Lyddon
According to Lyddon , digital payments have enabled a new kind of fraud, taken a larger cut of businesses' revenue, raised prices and made the use of cash increasingly difficult.
If the UK goes down the road of introducing a central bank digital currency (CBDC)—as most people expect—consumers could suffer further, says Lyddon, while the Bank of England and tech company insiders will become even more powerful.
It's time to derail the digital payments boom, says Lyddon. Consumers can fight back by paying in cash and dealing only with local businesses.
Listen to the podcast to hear more on:
How the UK payments industry got round regulations capping intermediaries' fees
Why digital payments cost businesses up to 7% of the face value of sales
How faster payments have enabled authorised push payments fraud (APPF)
Why consumer protections in digital payments are inadequate
How Open Banking failed to achieve its main objective—account switching
What explains Rishi Sunak's enthusiasm for fintech and cryptoassets
Why the "Britcoin" (UK CBDC) project is shot through with vested interests
The bypassing of democratic process in the digitisation of money
The flaws in the e-money "safeguarding" regime for client funds
Sign up here for the New Money Review newsletter
Click here for a full list of episodes of the New Money Review podcast: the future of money in 30 minutes
Related content from New Money Review