Facebook's 'Libra' digital currency project combined incompetence and arrogance and was bound to fail, says David Gerard, our guest on the latest New Money Review podcast.
Gerard, a technology expert and journalist, is the author of a new book, called 'Libra Shrugged', on what he sees as Facebook's attempts to take over the world's money.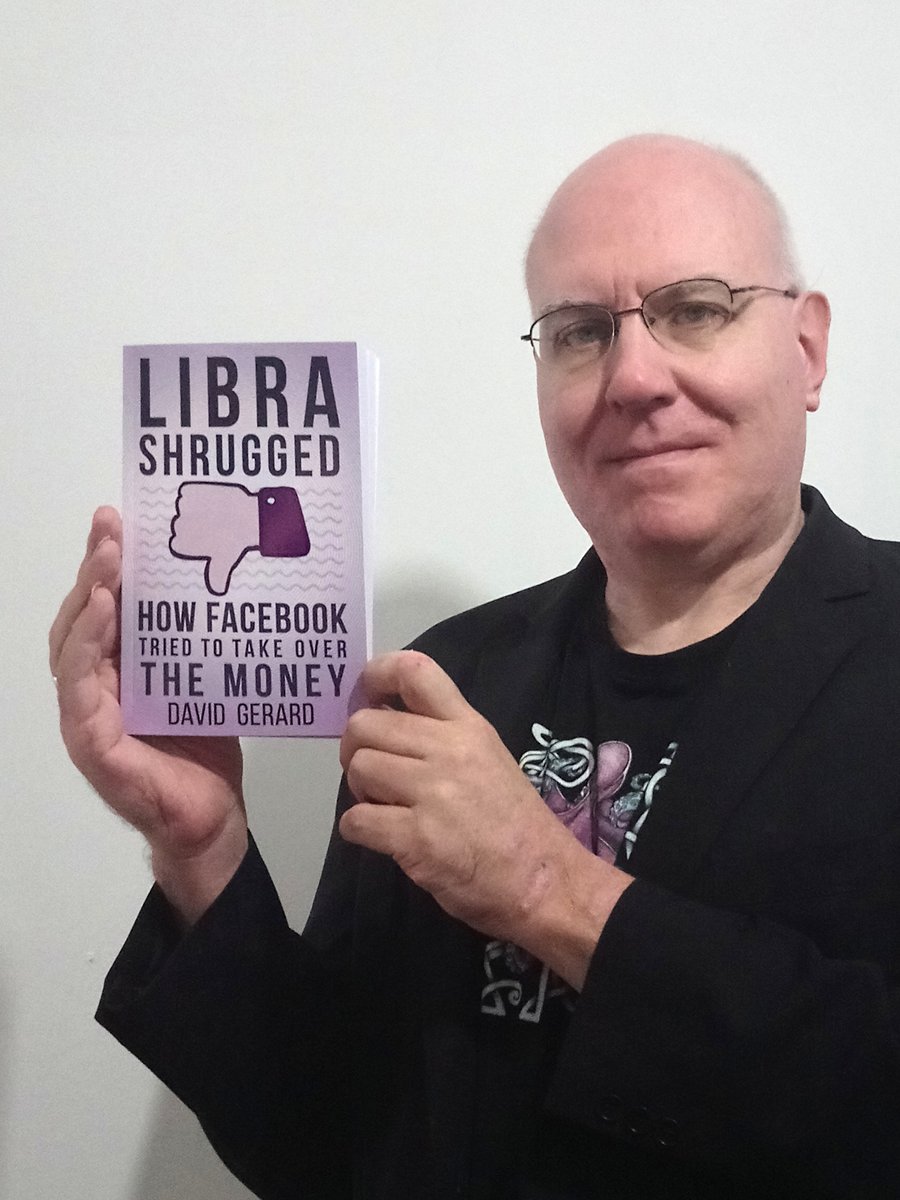 David Gerard
In June last year, Facebook CEO Mark Zuckerberg announced his firm's ambitions to provide the first global medium of exchange, for use across the firm's social media channels, which include Messenger, WhatsApp and Instagram and reach over 2bn global users.
According to Gerard, Facebook's bid to launch a private currency was motivated by its desire to collect even more of our personal data.
And if regulators hadn't prevented the launch of Libra, says Gerard, the US technology firm would have obtained an almost impregnable competitive advantage, he argues.
Libra combined incompetence and arrogance and was bound to fail
"If you think Facebook is hard to regulate now — just think how hard Facebook would be to regulate if it controlled not just the money, but your access to financial services outside Facebook," he writes in his new book.
According to Gerard, Facebook seriously misjudged the complexity of the regulations governing the world's financial system. The firm apparently thought it could just launch a new global digital currency on the basis of a good idea, he says during the podcast.
While the tech giant is likely to continue in its payments push, says Gerard, it will have to do so with vastly reduced ambitions. Facebook has already been forced to abandon its plans for a single global currency unit.
Bitcoin is an 'apocalyptic death cult'
In the podcast, Gerard also explains his long-standing dislike of cryptocurrency, calling bitcoin an 'apocalyptic death cult'.
While the cryptography supporting bitcoin is sound, he says, the 12-year-old digital currency—and its many spin-offs—have attracted serial scammers, who keep preying on gullible members of the public.
During the interview, Gerard goes on to express scepticism about the current race to introduce central bank digital currencies (CBDCs).
As payments become increasingly digital, CBDCs could replace national banknotes and coins.
But most of these new digital moneys are a solution in search of a problem, argues Gerard, and are unlikely to take off.
To listen to the podcast, click here.
Sign up here for the monthly New Money Review newsletter
Click here for a full list of episodes of the New Money Review podcast: the future of money in 30 minutes