There are periods in human history when money and foreign policy converge—and this is one of them, says Paul Tucker, my guest on the latest New Money Review podcast.
Tucker, deputy governor of the Bank of England for several years in the aftermath of the 2008 financial crisis, is now a fellow at Harvard University's Kennedy school of public policy.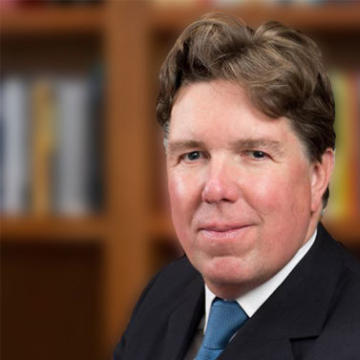 Paul Tucker
During what is his first-ever podcast interview, Tucker talks about his new book, 'Global Discord: Values and Power in a Fractured World Order'.
In the book, Tucker lays out principles for a sustainable system of international cooperation, showing how democracies can deal with China and other illiberal states without sacrificing their deepest political values.
Drawing on three decades' experience as a central banker and regulator, Tucker applies these principles to the international monetary order, including the role of the US dollar, trade and investment regimes and the financial system.
During the podcast, we discuss:
Why economic policy and foreign policy are converging
Do US/China interdependencies make the world safer or riskier?
Proxy wars, Russia/Ukraine and the wider US/China conflict
The relevance of the 18th century competition between England and France
Why shadow banking policy should be part of national security policy
Why central banks need to disclose on what terms they will bail out shadow banks
The recent liability-driven investment (LDI) crisis in the UK
How to resolve failing cross-border financial institutions
Why the monetary architecture faces its biggest changes in 250 years
Ensuring public oversight of digital currencies
Why G7 governments should set out design principles for CBDCs
Why the West cannot afford another financial crisis
Listen in to hear more.
If you enjoy the New Money Review podcast, please like it or review it on your preferred podcast platform. And why not share an episode with a friend or colleague?
Sign up here for the New Money Review newsletter
Click here for a full list of episodes of the New Money Review podcast: the future of money in 30 minutes
Related content from New Money Review
Why stablecoins disrupt the financial plumbing
Growing East-West divide on central bank digital currency