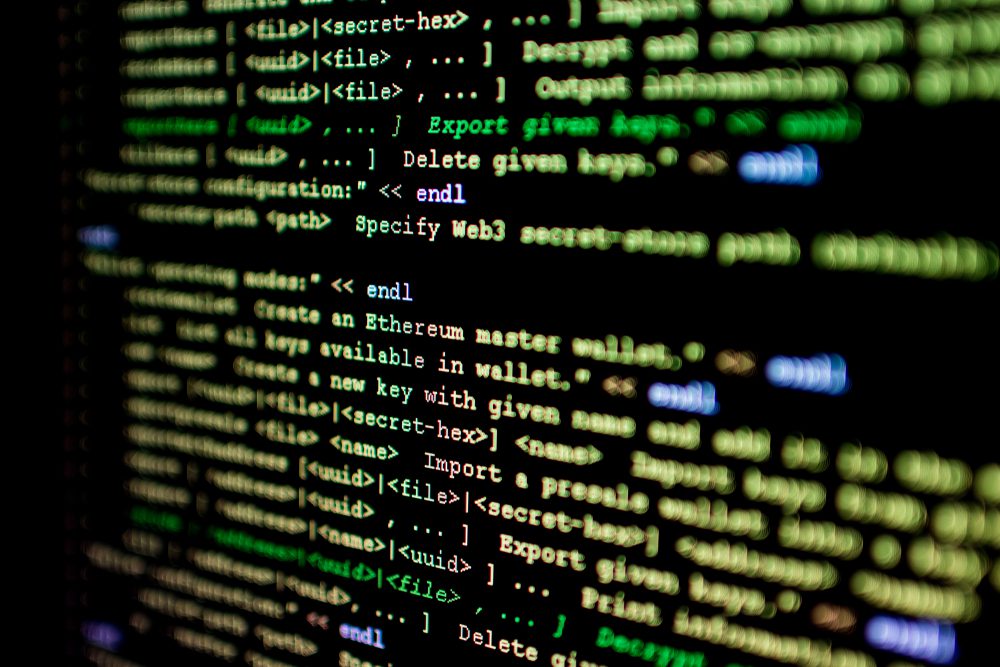 Derivatives trading platform Crypto Facilities has announced the launch of futures contracts in ether, the cryptocurrency driving the ethereum blockchain.
Crypto Facilities, which already offers trading in bitcoin/dollar and ripple/dollar futures, told New Money Review it is also planning futures contracts on two more cryptocurrencies.
Ethereum is an open-source, distributed computing platform, launched in 2015, that is designed to help programmers develop smart contracts.
Smart contracts allow the performance of transactions without verification by third parties, and promise to automate and undercut in price many of the traditional functions of contract law.
Ether is the major cryptocurrency associated with the ethereum platform and has the second largest market capitalisation amongst all cryptocurrencies: $69bn, compared with bitcoin's $149bn.
The dollar price of ether rose over 13,000 percent during 2017 and reached a peak of $1424 per token on January 13 2018. On May 11 2018 ether was trading at just less than half these levels, $694 per token.
Most initial coin offerings (ICOs), a form of crowd-sourced capital raising often used to fund and develop cryptocurrency and blockchain-related projects, have so far used ethereum as their underlying settlement platform.
Crypto Facilities' new ether/US dollar futures contract will start trading at 4pm London time on May 11 and, in common with other cryptocurrencies and cryptocurrency derivatives, will provide price quotations around the clock.
In a press release Timo Schlaefer, CEO of Crypto Facilities, said: "The ethereum network is the pre-eminent blockchain for smart contracts, and we believe this new trading instrument will attract more investors and bring greater liquidity to the marketplace."
In common with the trading platform's existing futures contracts, based on bitcoin and ripple, Crypto Facilities' ether/dollar futures will settle in cash, rather than against physical delivery of the underlying cryptocurrency.
The reference rate for the settlement of the ether futures contracts, which expire on a weekly, monthly and quarterly schedule, will be calculated using quotes from two cryptocurrency exchanges, Bitstamp and Kraken.
By comparison, the reference rate underlying Crypto Facilities' existing bitcoin futures contracts uses quotes from four exchanges, Bitstamp, Kraken, itBit and GDAX.
Crypto Facilities' bitcoin reference rate is also used by the Chicago Mercantile Exchange (CME) for the settlement of its bitcoin futures contract, launched in December.
The methodology for the calculation of Crypto Facilities' bitcoin and ether reference rates involves the sampling of trades on participating exchanges during a one-hour window on the day of expiry of a futures contract.
For each of twelve five-minute intervals during that one-hour window, Crypto Facilities calculates a volume-weighted median price on the basis of the cryptocurrency trade data supplied by the exchanges. The reference rate is then calculated as a simple average of these median prices.
The fact that Crypto Facilities' ether/dollar reference rate is calculated using two, rather than four exchange price feeds reflects the fact that fewer cryptocurrency platforms so far offer trading in ether than in bitcoin, Crypto Facilities' Schlaefer told New Money Review.
The margin requirements for the ether/US dollar futures contract will be set at higher absolute levels than Crypto Facilities' bitcoin/dollar futures contract, Schlaefer added, reflecting higher historical volatility in the ether price than in bitcoin.
"For a meaningful position size in ether futures you'd have to post about 10 percent in initial margin," Schlaefer told New Money Review. "For bitcoin our initial margin for a similar position size is slightly less," he said.
"However, the 24/7 nature of cryptocurrency trading means we don't have to charge additional margin for time gaps when exchanges are closed," Schlaefer said.
The two established futures exchanges that have launched bitcoin futures, CME and the Chicago Board Options Exchange (CBOE), have set much higher margins for those wishing to trade these contracts.
CME charges initial margin of at least 43% of the contract value, plus another 43% in maintenance margin. CBOE charges an initial margin of at least 44% and a further 40% in maintenance margin.
However, while established futures exchanges like CME and CBOE guarantee the performance of the bitcoin futures contracts traded on their exchanges, Crypto Facilities does not offer such a service.
Instead, traders on the Crypto Facilities platform bear direct exposure to their counterparties, offset by initial and maintenance margin payments collected from both sides to the trade.
If a losing trader's position cannot be liquidated and the trader's portfolio value falls below a threshold, Crypto Facilities terminates the contract between the two counterparties and any remaining balance on the losing counterparty's account is transferred to the winning counterparty.
Crypto Facilities has plans for two more cryptocurrency futures contracts in the pipeline, Schlaefer told New Money Review.
"People want to trade as many different cryptocurrencies on the same platform as possible," said Schlaefer. "We now offer futures in the top three traded cryptocurrencies and aim to expand this to the top five in the next couple of months."