The cryptocurrency market turmoil unleashed by the collapse of lending platform Celsius Network is putting dollar stablecoins under renewed pressure.
Earlier today Celsius announced that it was pausing all withdrawals, swaps and transfers between accounts "due to extreme market conditions".
Tether, the leading stablecoin by market size, with $72bn in assets, saw its dollar price fall to 99.75 cents on the FTX exchange.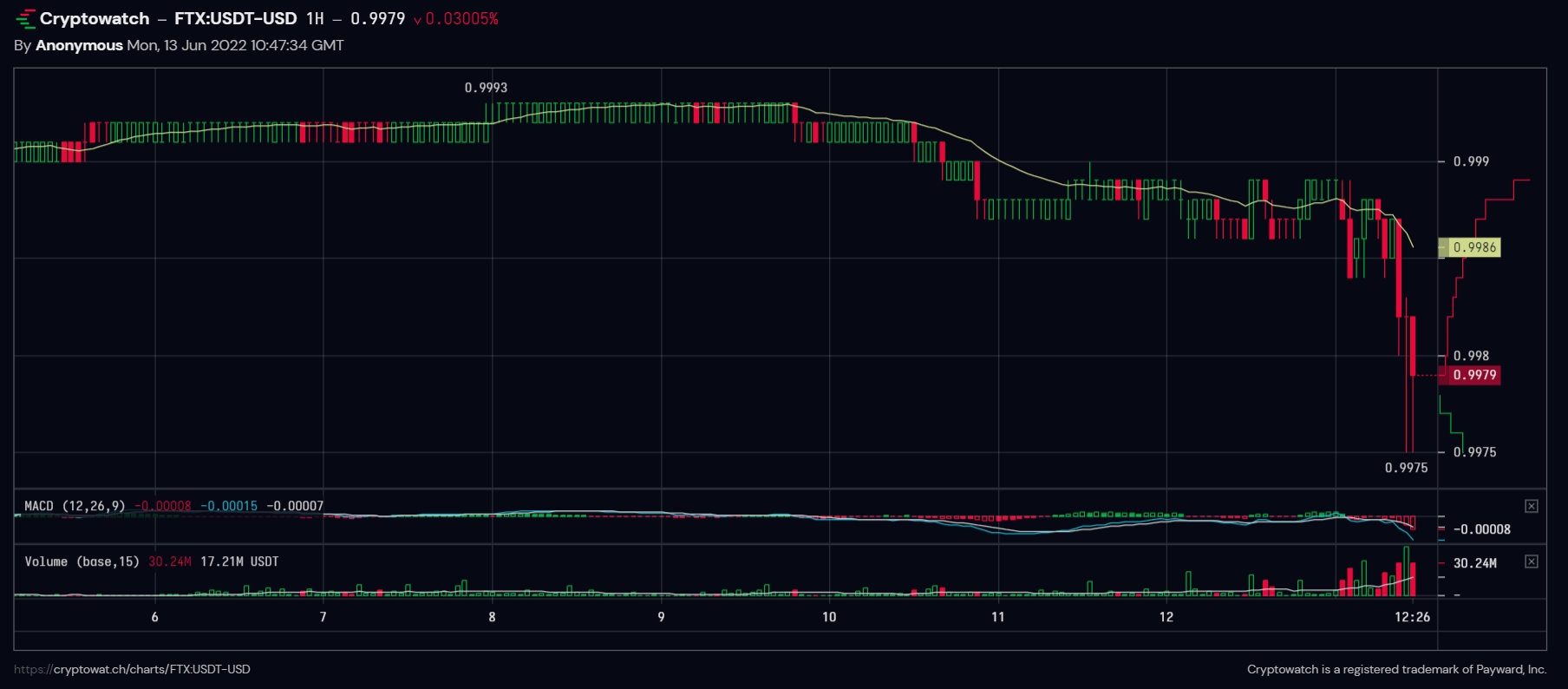 Tether was revealed last year to have lent money to Celsius in exchange for cryptocurrency collateral.
Celsius, said Bloomberg in October, had borrowed 1 billion tether tokens and was paying 5-6 percent interest on the loan. To collateralise the loan, Celsius was giving bitcoins to Tether, Bloomberg said.
In May, Celsius said it had reduced its borrowing from Tether to $500m.
Tether's holdings have never been audited and the stablecoin's managers have been shown in the past to have lied repeatedly about its reserves.
The latest bout of selling pressure in Tether comes a month after the stablecoin lost its peg after the $20bn Terra stablecoin collapse.
On 12 May Tether tokens traded on the Kraken exchange as low as $0.92, eight percent below the stablecoin's target price of $1 per token.
Meanwhile another recently launched stablecoin, $USDD, fell to below 98 cents (when measured in Tether) in trading today.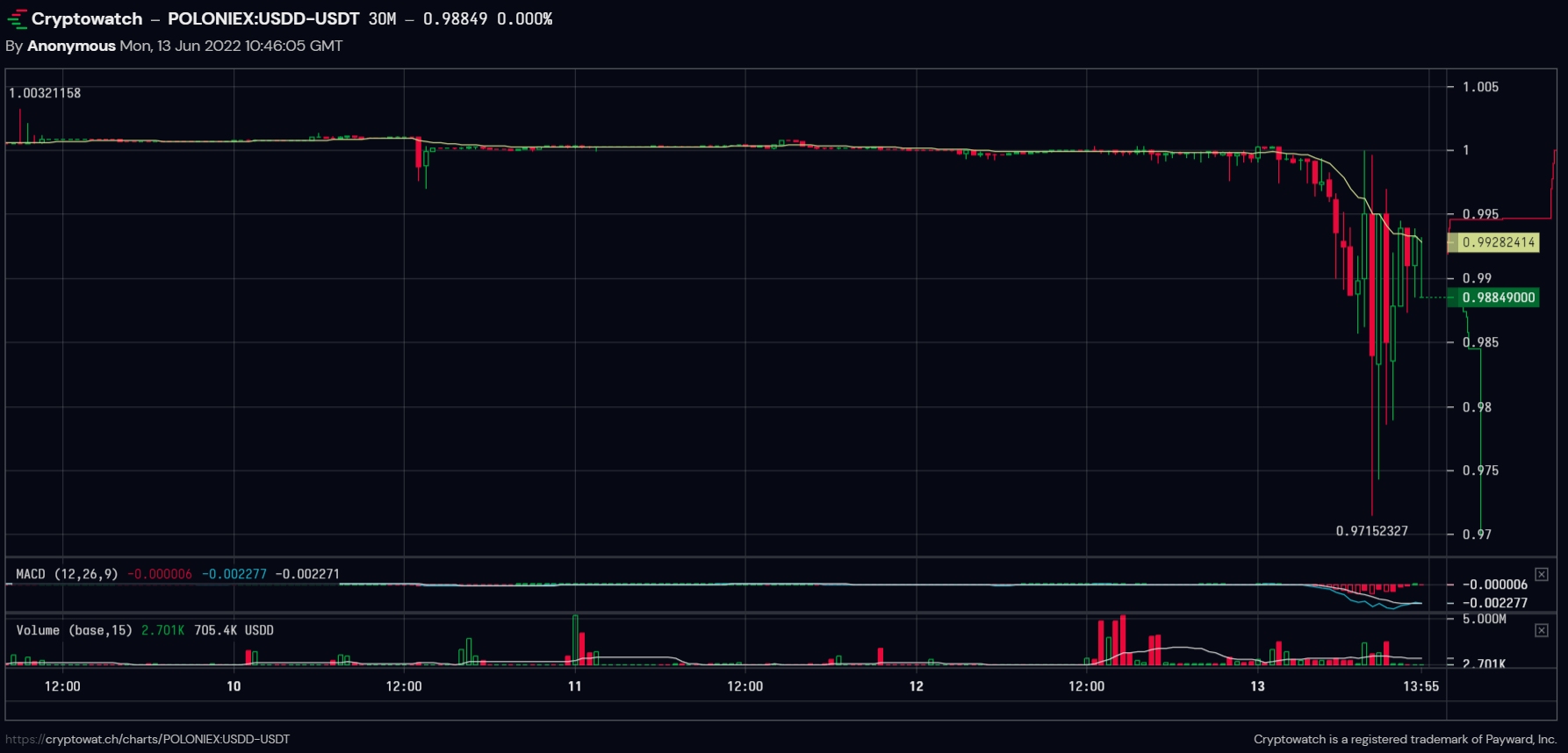 USDD, which runs on the TRON cryptocurrency network, largely mirrored the design of the Terra stablecoin: it relied on the market value of an associated, freely floating cryptocurrency token to hold its peg.
TRON's creator, Justin Sun, said earlier today that a special reserve, called TRON DAO reserve, would  deploy 2 billion USD to fight sellers.
"I don't think they can last for even 24 hours. Short squeeze is coming," Sun tweeted.
The creator of the now-defunct Terra stablecoin, Do Kwon, made similar promises shortly before its demise.
Celsius's CEO, Alex Mashinsky, said yesterday that rumours that clients were having problems withdrawing cryptocurrency from the platform were "FUD and misinformation". Shortly afterwards, his platform suspended all withdrawals.
Sign up here for the New Money Review newsletter
Click here for a full list of episodes of the New Money Review podcast: the future of money in 30 minutes
Related content from New Money Review
Blockchain settlement risks threaten financial system
Unstable DeFi could trigger wider crash
Hedge fund/crypto cocktail could be lethal