Europe's introduction over two decades ago of a legal framework for new payments technology and electronic forms of money has been credited with making the region a global hotbed of financial technology ('fintech').
Nilixa Devlukia, our guest on the latest New Money Review podcast, is a regulatory payments expert who has worked at the top level of European government.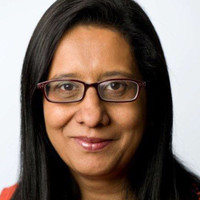 Nilixa Devlukia
After starting her career as an in-house lawyer at UK bank Barclays, she became the head of payments policy at the UK's Financial Conduct Authority (FCA), a six-year stint that included a year's secondment to the Paris-based European Banking Authority (EBA), one of the three main European Union (EU) financial supervisors.
Then, before returning to the private sector as a consultant, Nilixa worked for a year as head of regulatory policy at the UK's Open Banking Implementation Entity (OBIE), an entity set up by the UK Government to promote better technological, data and governance standards in the banking sector.
In the wake of the coronavirus and as more and more of our economic activity goes online, this area of policy now extends far beyond banking and finance.
In the podcast, Devlukia and New Money Review editor Paul Amery discuss:
How Covid-19 has accelerated digital payments and changed money
Open banking, open finance and open data
Banks and the rise of fintech
Why central banks are challenging big tech firms' ambitions in money
Protecting consumers in the age of cryptocurrency
Banks' liability after authorised push payment scams
Why we may have to pay for refund protection
Why 2021 will be a big year for central bank digital currencies (CBDC)
To listen to the podcast, click here
Sign up here for the New Money Review newsletter
Click here for a full list of episodes of the New Money Review podcast: the future of money in 30 minutes
*************
Documents/websites mentioned in the podcast
The UK Department for Business, Energy & Industrial Strategy's (BEIS) smart data review
The G20 Financial Stability Board's recommendations on the regulation, supervision and oversight of stablecoins
The European Commission's proposal for a regulation on markets in crypto-assets (MiCA)
The European Union's second payment services directive (PSD2)