Facebook-owned messaging service WhatsApp said that from today it is rolling out a payments option for its 400m users in India.
The new feature will enable Indian users of the app to send money to each other within a WhatsApp message.
WhatsApp's new payments feature for Indian users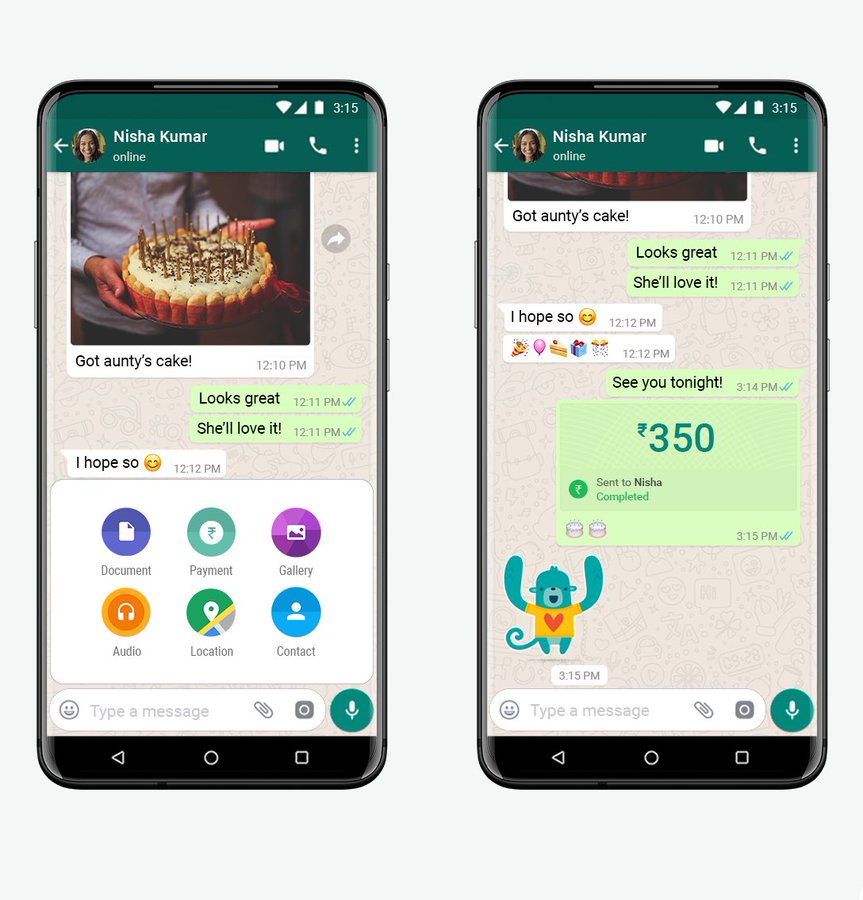 The service relies on users having linked their Indian bank accounts to their WhatsApp accounts.
Payments in rupees, initiated on WhatsApp, are then sent from one bank account to another. This money movement takes place via India's Unified Payments Interface (UPI), a real-time payments system introduced in 2016.
India operates one of the most advanced digital payments systems in the world, having leapfrogged many Western nations in this area during the last decade.
An important support for the boom in digital payments came with the introduction of a mandatory national identity scheme, called 'Aadhaar' (Hindi for 'foundation'), also in 2016.
Aadhaar is a 12-digit, unique identity number available to Indian passport holders and residents. The scheme now has over 1.25bn users and is the world's largest biometric ID system.
Facebook's payments push in the world's second most populous nation has not been without its hiccups.
A year ago, Indian regulators stopped the tech giant from launching its WhatsApp money transfer service after the US firm had reportedly failed to comply with a requirement to store data locally.
However, in June this year the Times of India reported that Facebook had become compliant with regulators' demands by agreeing to store five data elements within India's borders.
Sign up here for the monthly New Money Review newsletter
Click here for a full list of episodes of the New Money Review podcast: the future of money in 30 minutes